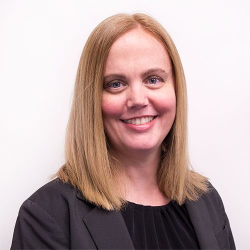 Shannon Edam, MA, MEd, Project Coordinator
Shannon Edam is passionate about disability rights and access, especially related to employment and education. She currently conducts research on legislation and policy related to disability employment and ensures software and documents for trainings are accessible.
Previously, Shannon taught literacy in urban schools and housed individuals experiencing homelessness while earning a master's degree in Education. She also earned a master's degree in human rights and social justice at American University's School of International Service. Shannon studied abroad in Belgium, Ghana and Cuba, then shifted her focus to serving individuals with disabilities in the United States. She is constantly searching for new ways to implement positive change through technology, community outreach and bridging cultural divides.