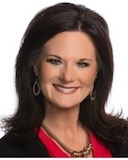 Sarah Clardy
Program Director, VRTAC-QM
San Diego State University (SDSU), Interwork
E-mail: sclardy@sdsu.edu
Sarah Clardy, leads the VRTAC-QM's fiscal and resource related TA. In this role she helps SVRA's leverage strategies to improve management of the federal awards with a broad focus on both federal and non-federal funding. Sarah holds a B.S. and an MBA in Accounting and joins the TAC following a career of over 20 years at Missouri Vocational Rehabilitation, most recently in the Chief Financial Officer role. During her career she managed the resources of a $100 million budget, developed a complex multi-program fund tracking and reporting system, designed and customized IT solutions, implemented a fiscal quality assurance unit and overall developed a deep understanding of VR service delivery and expertise with a blended program-fiscal approach to management.