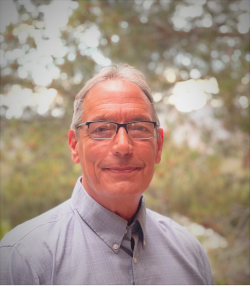 Chaz Compton
Project Director, VRTAC-QM
San Diego State University (SDSU), Interwork
E-mail: ccompton@sdsu.edu
Chaz Compton has been working in the field of Human Services for over 35 years. He has been an Administrator of a large Community Rehabilitation Program and worked as a Counselor, Supervisor and Administrator in the public VR program in California for over 20 years. Chaz has been providing technical assistance and training to VR programs through the Interwork Institute at San Diego State University for eleven years. He currently directs the Vocational Rehabilitation Technical Assistance Center for Quality Management (VRTAC-QM).
Chaz has a Doctorate in Education through San Diego State University. He has a Master's degree in Rehabilitation Counseling from SDSU, is a Certified Rehabilitation Counselor, and has a post-graduate certificate in Rehabilitation Administration. Chaz has been teaching in the Masters in Rehabilitation Counseling program at SDSU for 22 years.