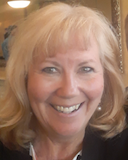 Carol is the Project Director for the George Washington University team on the VRTAC-QM. As a former state director of Minnesota Blind and most recently assistant commissioner with DEED in Minnesota, Carol brings over three decades of professional experience in working with the disability community.
Carol holds a master's degree in management of rehabilitation services from DePaul University in Chicago and a B.S. from Mankato State University.
She also served as president of the National Council of State Agencies for the Blind and Committee Chair of the Council of State Administrators of Vocational Rehabilitation.