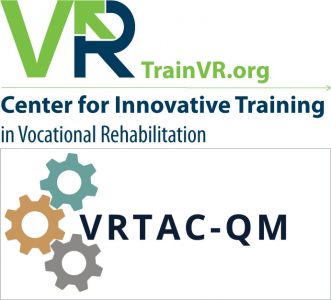 Webinar Cost: Free, Registration Is Required
CRC Credits: 1 CRC credit is offered. To receive CRC credits, please complete the Evaluation Survey after viewing the presentation.
In response to the pandemic, many State VR agencies are permitting their staff to work from remote locations, including their home. Telework options are becoming a more permanent fixture in how agencies will provide services in the future. Much has been learned in this past year to identify promising practices in remote supervision.
This webinar explores techniques for effective supervision of personnel working at a State VR agency remotely, providing concrete examples of what some agencies have already implemented with their workforces. It will assist supervisory staff to shift their work practices to effectively manage rehabilitation services and programs.
Topical areas covered include:
Modeling appropriate work behavior to improve performance of the work unit
Designing an effective workspace in a home office and establishing daily routines
Managing staff performance remotely
Goal setting and developing work plans
Developing and performing Annual Performance Reviews
Creating professional development goals.
Organization and planning strategies for supervisors
Communication strategies
Creating collaborative work teams
Resources and tools will be provided that supervisors can utilize in their daily work.
The contents of this webinar were developed with support from the: Vocational Rehabilitation Technical Assistance Center for Quality Management (VRTAC-QM), funded by (CFDA: 84.264J) and the Innovative Rehabilitation Training program (CFDA: 84.263C) funded by the U.S. Department of Education, Office of Special Education and Rehabilitation Services (OSERS), Rehabilitation Services Administration (RSA).
Opinions expressed herein do not necessarily reflect the position or policy of the U.S. Department of Education nor does mention of trade names, commercial products, or organizations imply endorsement by the U.S. Department of Education.