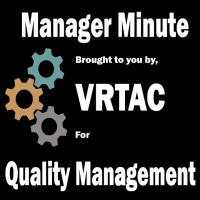 Joining Carol Pankow in the studio today is Inge Huband, Program Consultant for the Wyoming Department of Workforce Services Division of Vocational Rehabilitation Small Business and Employment First programs, and Nicky Harper, Vocational Rehabilitation Administrator for Wyoming VR.
This year, the National Disability Employment Awareness Month (NDEAM) has a theme of Disability: Part of the Equity Equation in recognition of the vital role people with disabilities play in making the nation's workforce diverse and inclusive.
For our listeners, Wyoming VR does not participate in the Randolph Sheppard program; however, they have concentrated for almost two decades on their small business program that focuses on self-employment. Learn how this focus has attained over a 50 percent success rating for small businesses through partnerships, creativity, education, and community networking.
Please stay up to date by following VRTAC-QM on Facebook and follow us on Twitter @VRTAC_QM