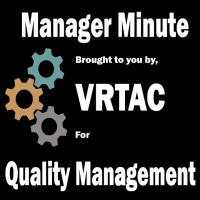 Moving the Employment Needle to Quality - Learn How the Massachusetts Rehabilitation Commission has Used Engagement and Partnership to Pave the Path to Quality Employment
Joining Carol Pankow in the studio today is Toni Wolf, Commissioner of the Massachusetts Rehabilitation Commission (MRC) since 2017. Toni leads her agency with the belief, "If the system isn't enhancing the quality of life for the individual, we at MRC must change the system."
Toni explains how MRC has developed a culture of engagement with customers to build trust and make space for the conversation about what is possible.
Find out how the focus on engagement and partnerships with the Department of Mental Health and the Department of Transitional Assistance is moving the employment needle to quality.
Please stay up to date by following VRTAC-QM on Facebook and follow us on Twitter @VRTAC_QM