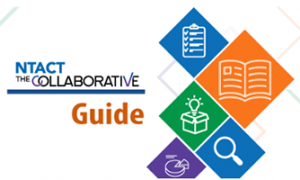 The Reserve Set-Aside Determination Guide for Pre-Employment Transition Services is being reissued to provide additional clarification to determine the percentage of funds required to be reserved for pre-employment transition services.
The National Technical Assistance Center on Transition: The Collaborative (NTACT:C) and the Vocational Rehabilitation Technical Assistance Center for Quality Management (VRTAC-QM) in cooperation with RSA, developed a guide for State VR agencies to assist in determining whether an agency has met the requirement to reserve the pre-employment transition services funds required to meet the needs of all students with disabilities needing pre-employment transition services. The guide further assists in determining if an agency may pay for any authorized pre-employment transition services activities from the reserved funds.
Agencies are asked to use this current version of the guide and discard any previous versions you may have downloaded. To ensure you have the most recent guide, the footer includes the date revised of July 6, 2022.